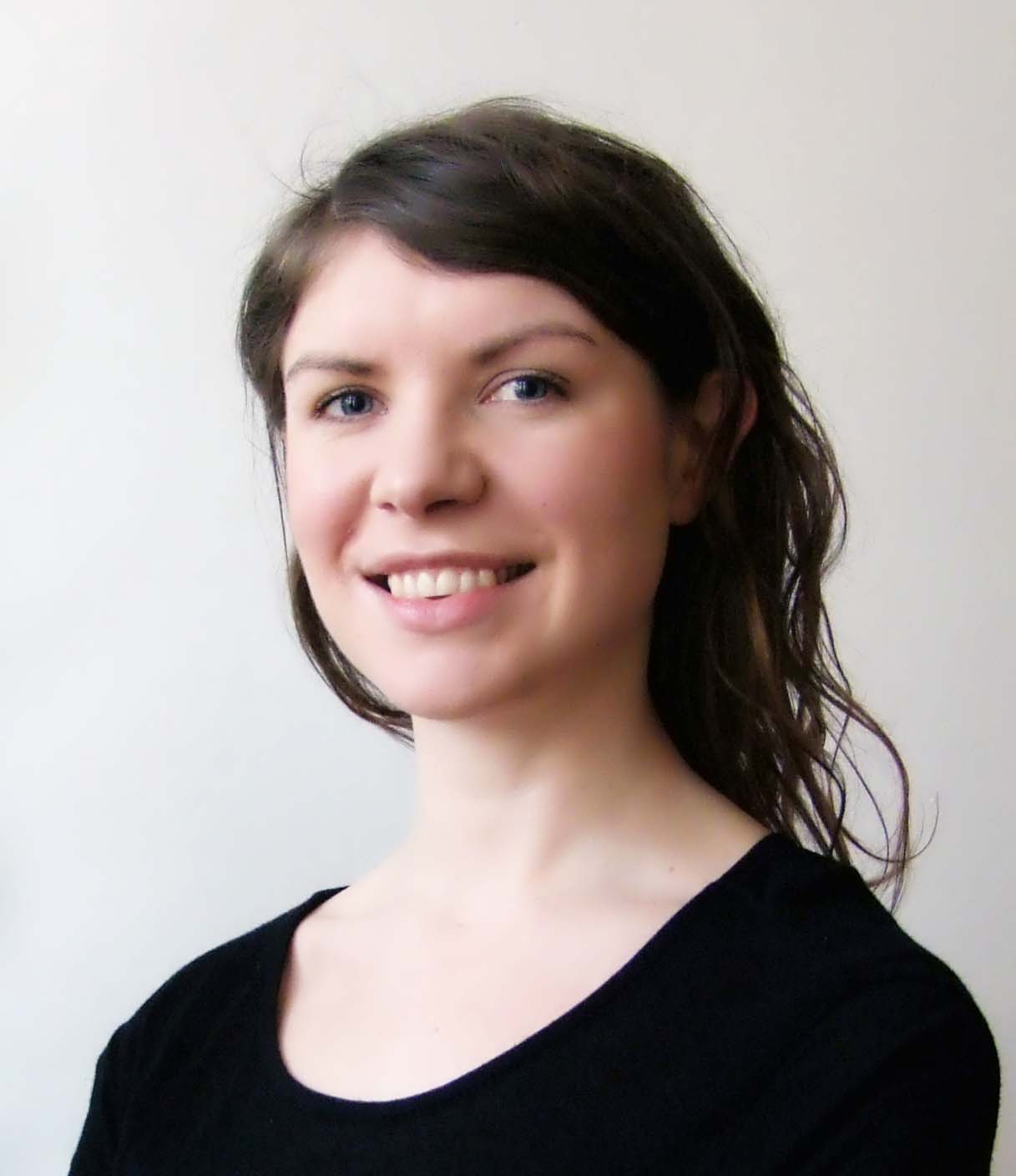 Rachael Jennings
UX designer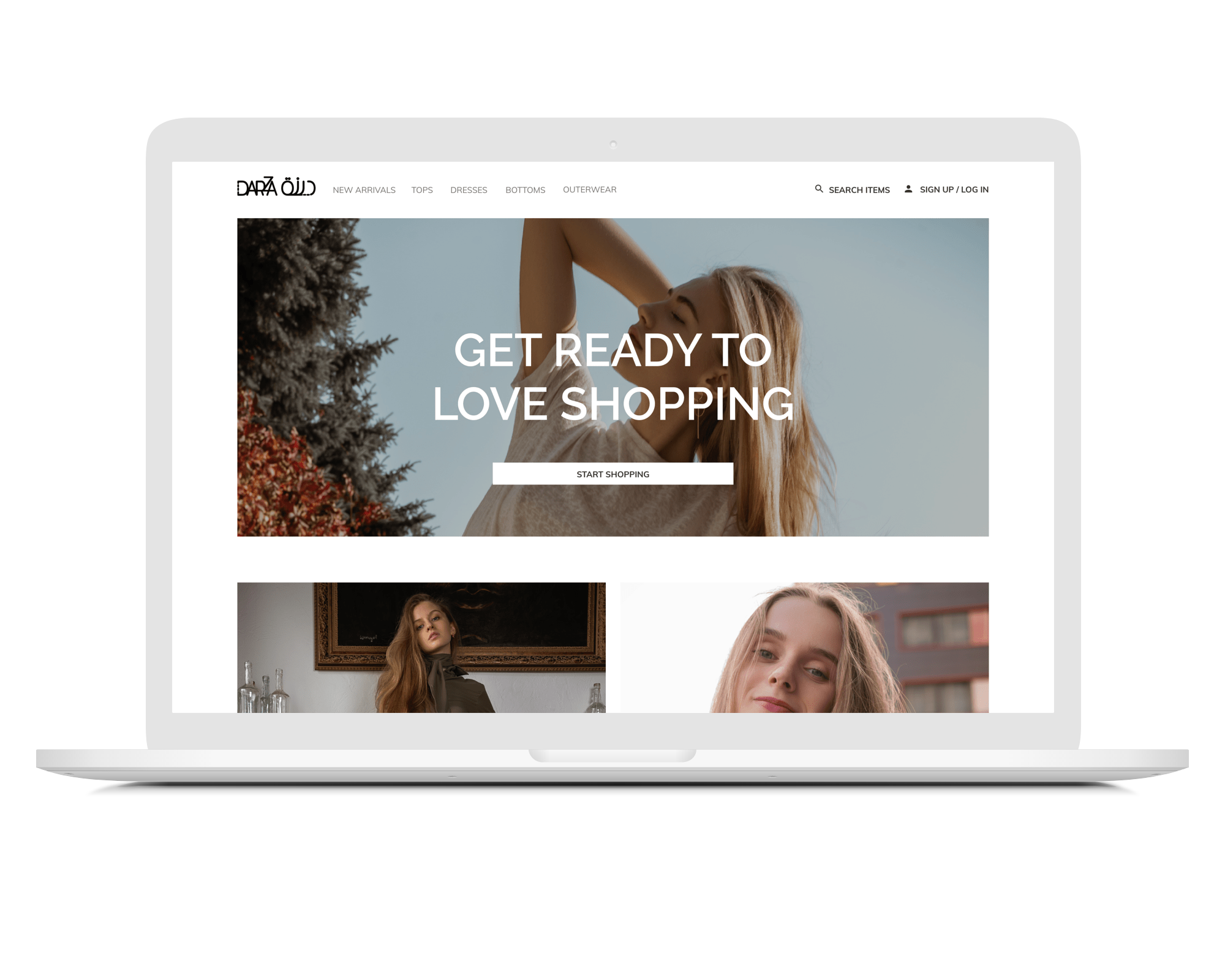 Darza
Darza had grown organically from small beginnings and wanted a new aesthetic that reflected their ethos of modern, high quality ethical fashion.
As the sole UI/UX designer on the project I was tasked with creating a new Corporate Identity for the brand as well as the UI/UX design for the website.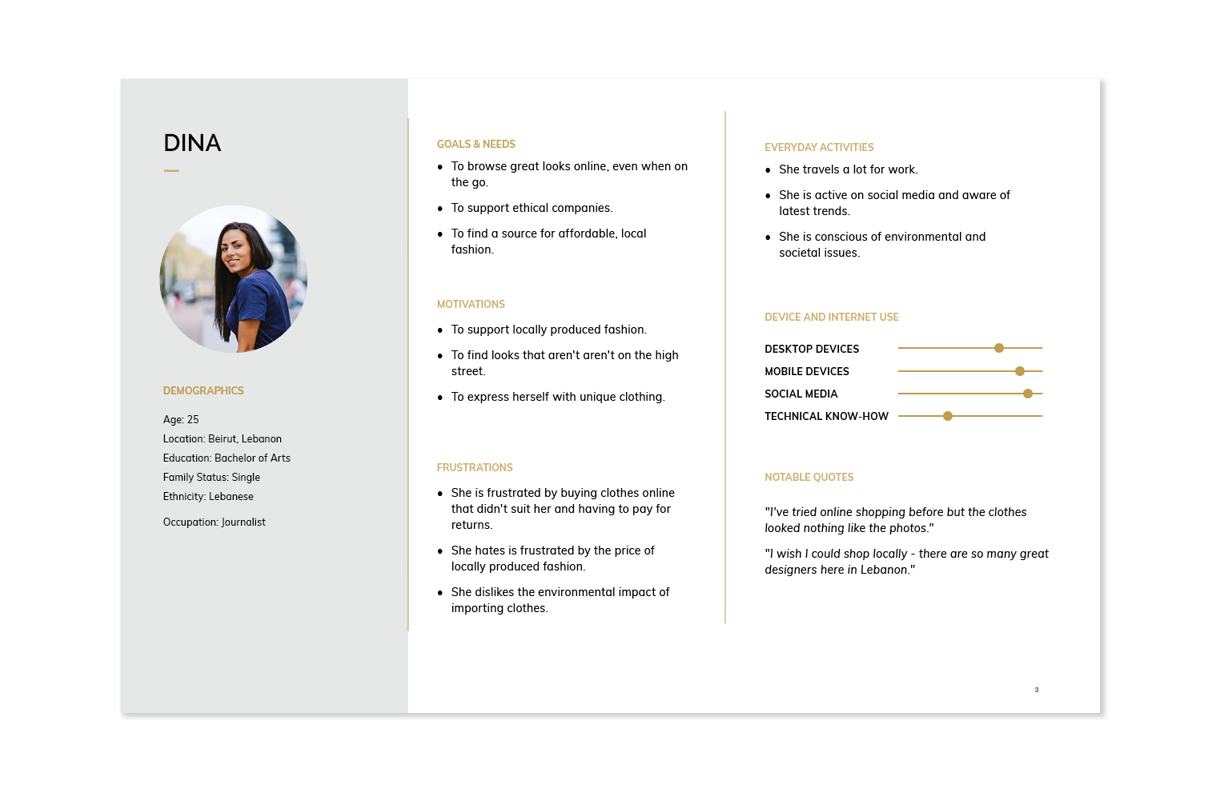 User Persona
After a series of interviews I created a User Persona. This helped to justify design decisions and steer the user centered design process.

Home page
When I first sketched this page I created a full bleed banner with a grid of categories below.
After discussions with the shareholders I increased the size of the category banners. Bold typography, white space and use of a grid created a modern, user friendly experience.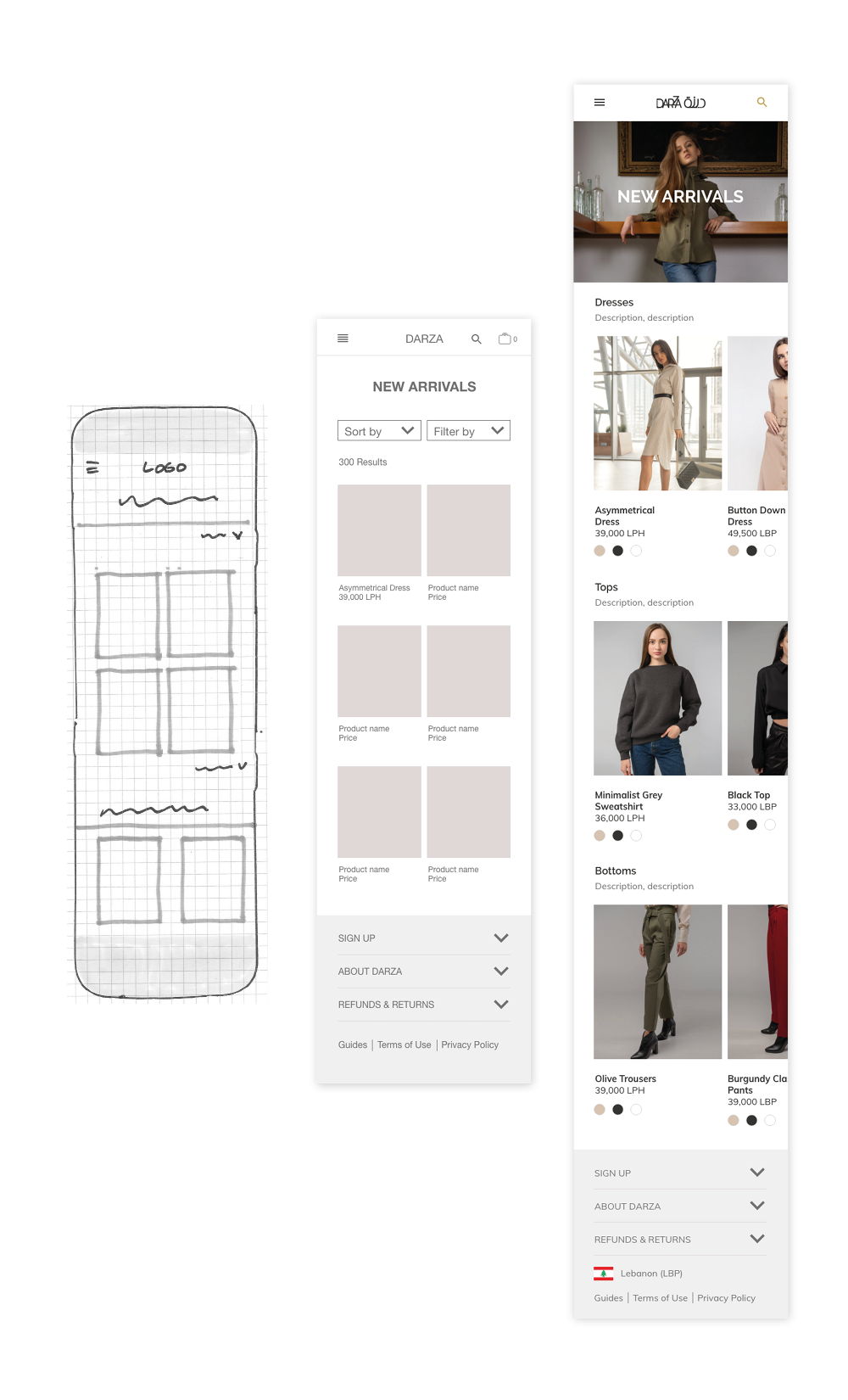 Catalog
The images in the catalog were initially displayed on a 2X grid. I used minimal line divisions to show different categories of clothing.
We decided that larger images would be clearer so changed to a swipeable carousel.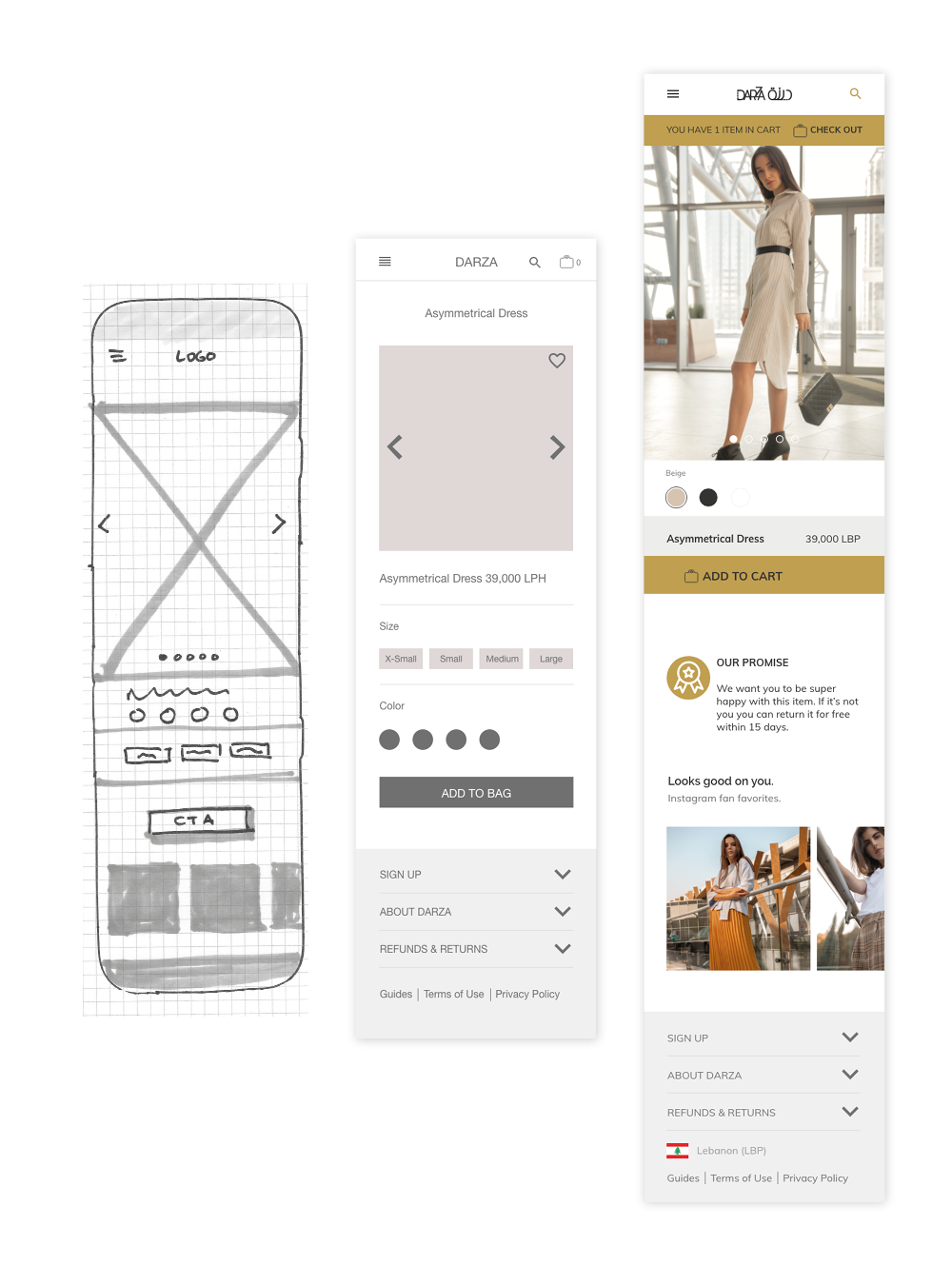 Product page
For the product page we wanted to display the images full screen on a carousel.
"Add to cart" & "Check out" CTAs are docked at the top & bottom of the screen. This was important as our target audience wasn't very familiar with online shopping.
Mood board
The clothes have a modern, minimal appearance with a lot of neutrals and bright natural colours. The board reflects this; white space, bold modern type, tonal shades inspired by nature, selective use of vibrant colour.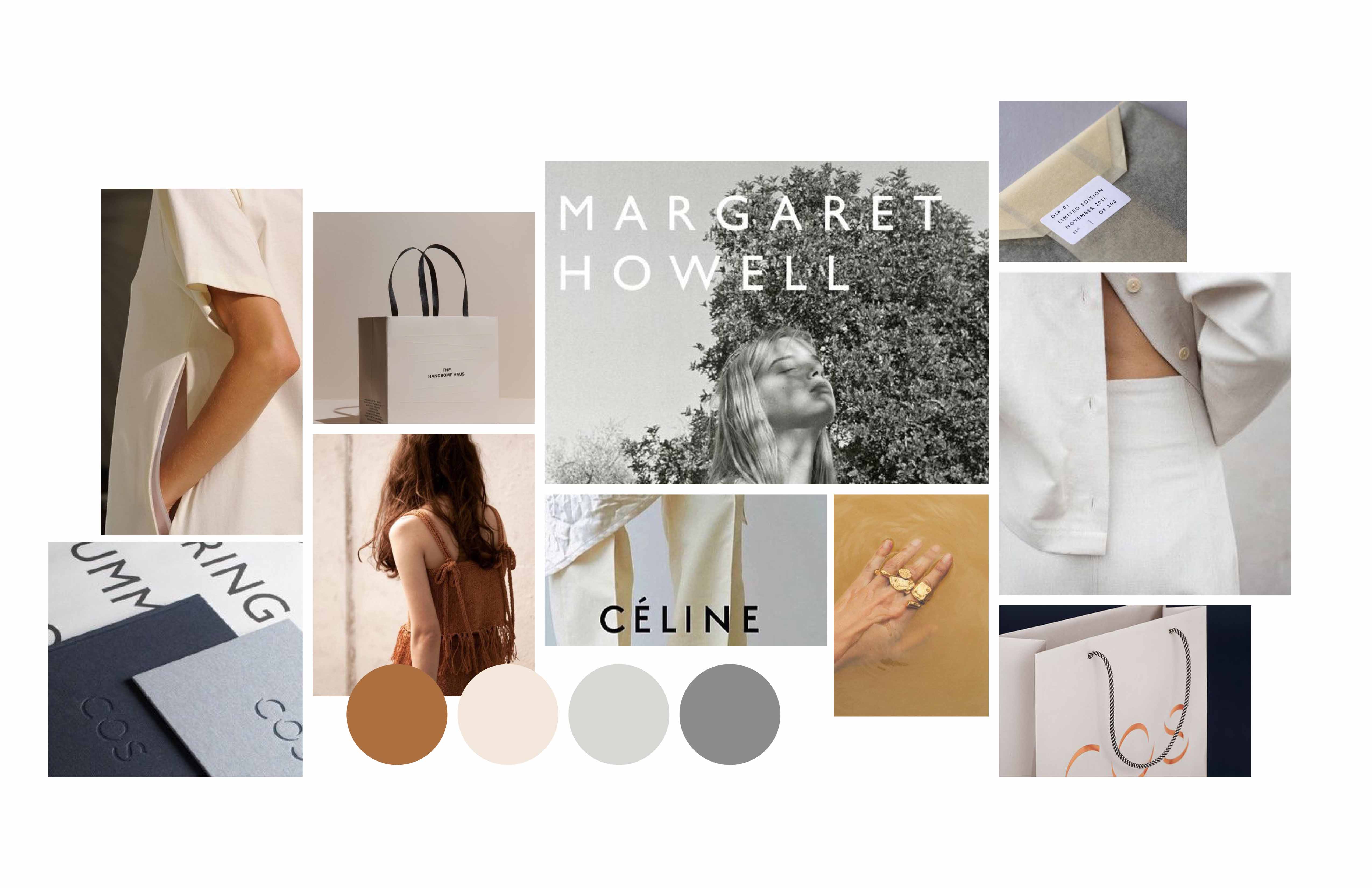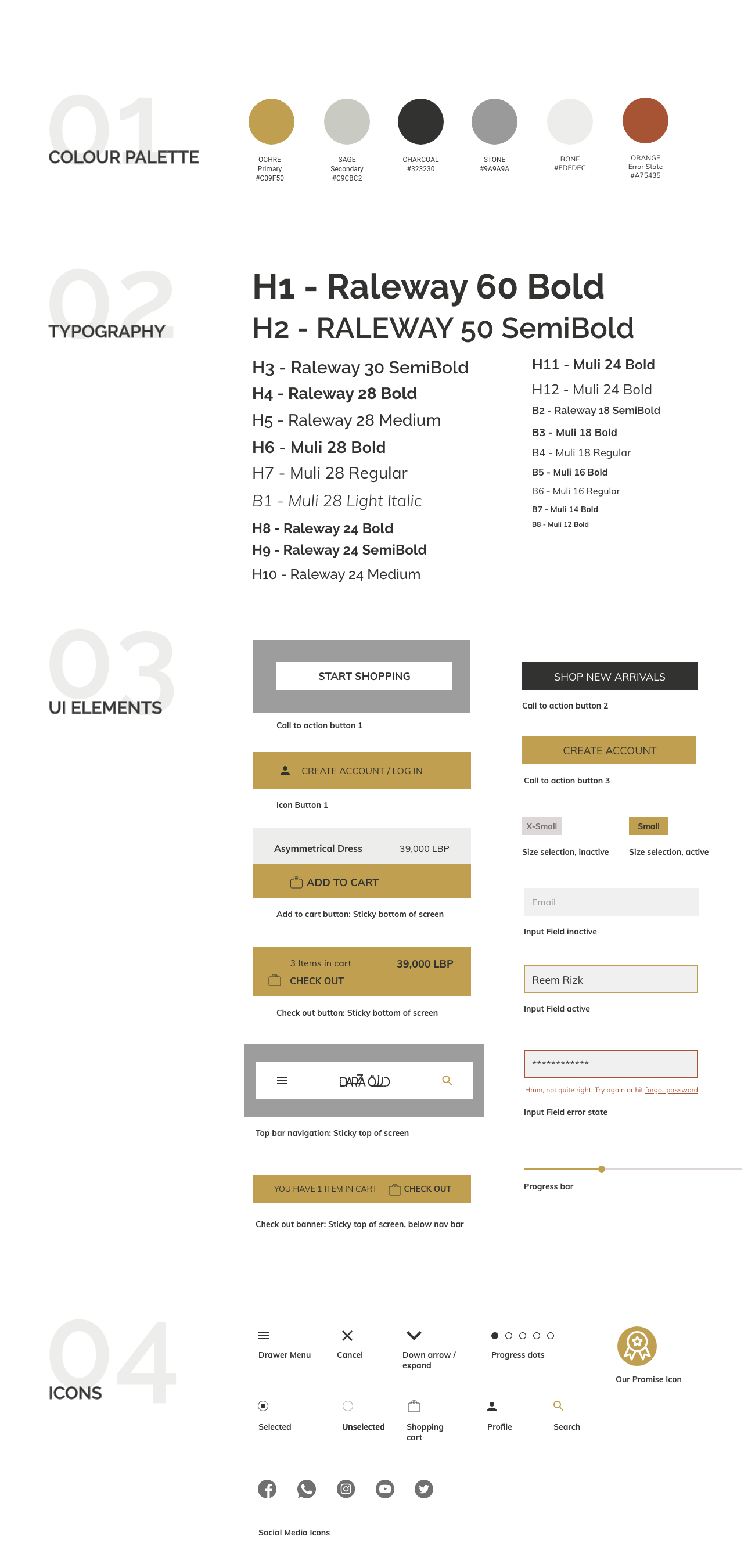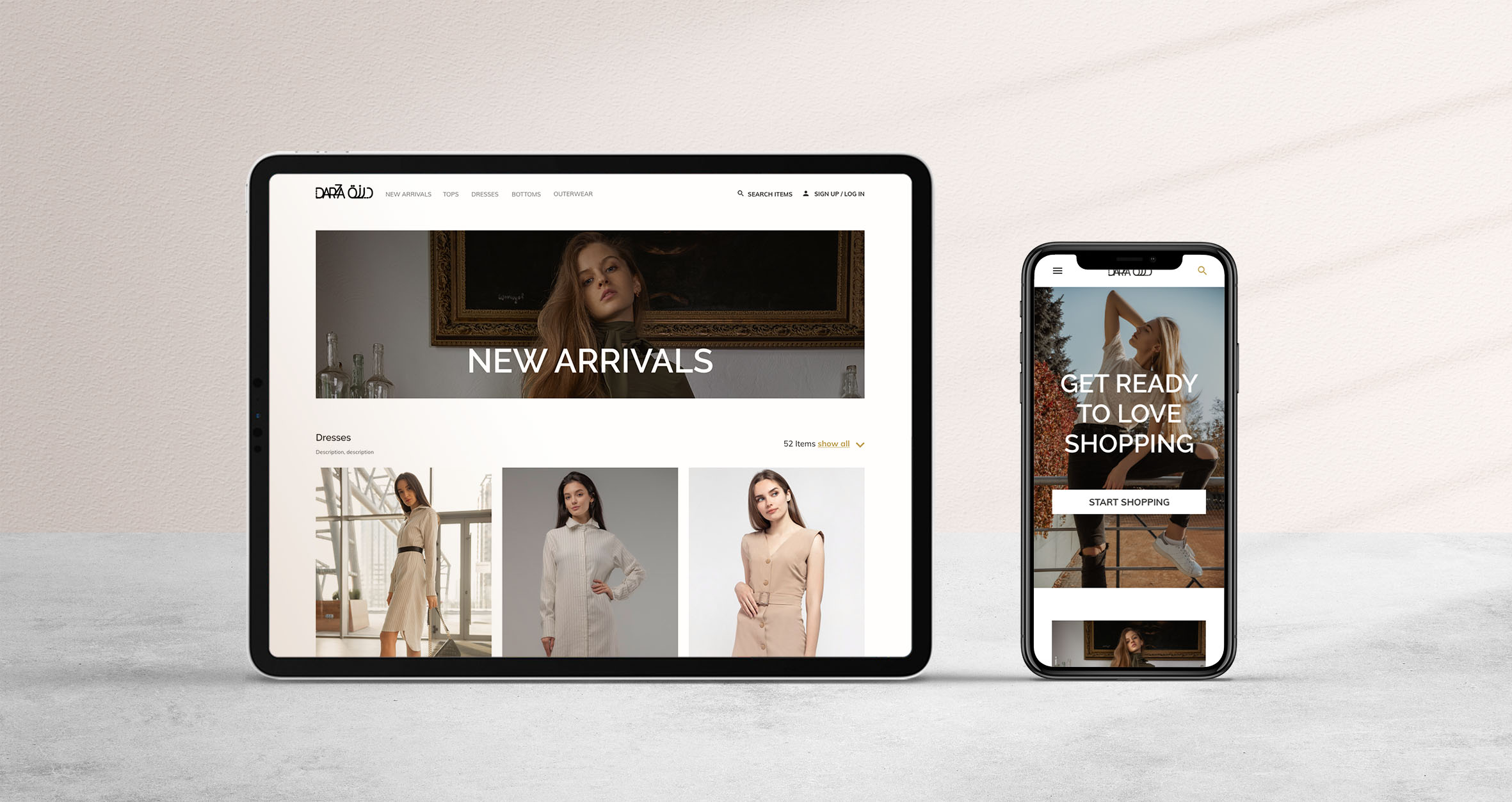 What I learned.
In this project I needed to find quick ways of collaborating with a wider team. Initially the team were providing feedback via messaging on slack but the process became much quicker and more direct when I asked them to use Adobe XD to comment directly on the prototype.
I also had to advocate for design decisions that improved the user experience in a respectful and diplomatic way.